PROSTAID Calgary/PCCN Calgary and our prostate cancer awareness message will once again be shared with racing fans and motorsports enthusiasts across Alberta via the Dark Side Top Fuel Racing operation. It's all part of the innovative grass roots awareness campaign that's being developed by the team. Dark Side Racing's 2017 Season is Alberta based and community focused. Join them this summer at Calgary Harley-Davidson and select Fountain Tires stores across the province.
If you're interested in volunteering for future events, please contact Kelly.
403-455-1916 or info@prostaidcalgary.org
PROSTAID Calgary could not exist without the time and energy contributed by our dedicated volunteers.
Thank You!
Please check back often - more exciting events are being planned.
Dark Side Racing Awareness Sponsors: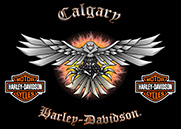 Calgary Harley-Davidson
http://www.calgaryharleydavidson.ca/


Fountain Tire - Northland
http://www.fountaintire.com/stores/calgary-northland

Fountain Tire - Truck Centre Blackfoot
http://www.fountaintire.com/stores/calgary-truck-centre-blackfoot


Castrol Canada
http://www.wakefieldcanada.ca/


FRAM/Autolite
http://www.uci-fram.com/


Matco Tools
https://www.facebook.com/matcotoolscalgary/info/?tab=page_info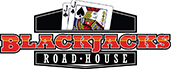 Blackjacks Road House
http://blackjacksroadhouse.com/
Videos: